Development Type Focused On Water
The creation of things is the origin of Tanaka Metal Factory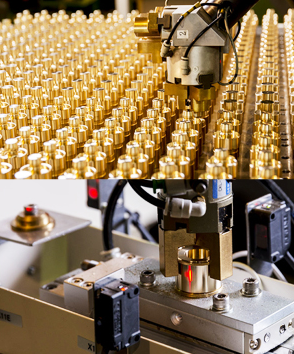 At Tanaka Metal factory, new ideas begin with a cry of help from the customers.
We can process any small diameter to large diameter products! We can process brass cutting and surface treating such as buffing and plating to product assembly. In correlation with our business partners, we can also process forged products, stainless steel or titanium products and sometimes even resin cutting and molding. In order to respond to our customer's needs, we have introduced the using the latest machinery and robot systems that can operate 24 hours a day. In addition, any work that can't be manufactured by machine will be produced individually by the skilled craftsmen at Tanaka Metal Factory.
The cry for help thus turns into a call of appreciation.
Tanaka Metal Factory creates products with responsibility from planning to development, design and processing, final shipment inspection, and delivers it to customers.
Tanaka Meta Factory Processing Technology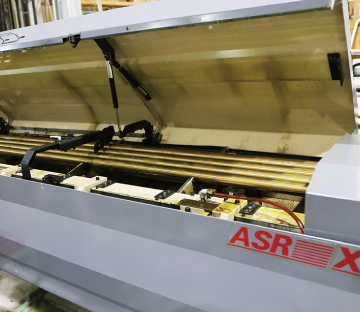 Processing of brass or gun metal is possible. Stainless steel, iron, aluminum products etc. will be processed at our cooperating factory. Since large-diameter materials can be processed to Φ 62.0, material costs for bar cutting can be reduced. We can also handle larger diameter size cutting.
Trial Production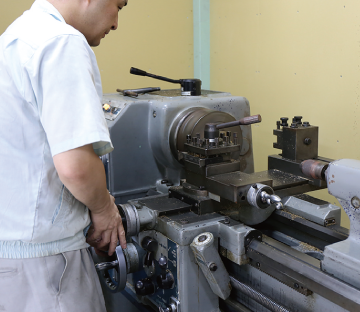 We can even manufacture one single piece. Do not hesitate to ask us your desired content and suggested price. At Tanaka Metal Factory we believe that "the price the customer will be satisfied by" is the right price.
Processed Goods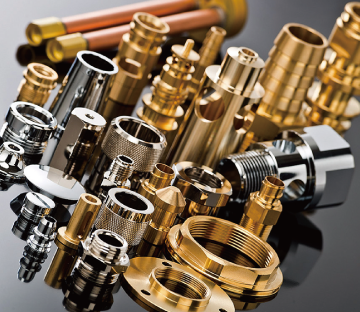 Various parts can be manufactured such as water faucet equipment, parts for kitchen / dishwasher / wash basin / bath mix cock, shower parts, boiler parts, fire hydrant related parts, air piping used for machine tools, hydraulic cylinder, oil gauge, gas nozzle, outlet, plugs, anesthesia machine etc. medical equipment parts, electric cable lock nut, fitting etc.
Assembly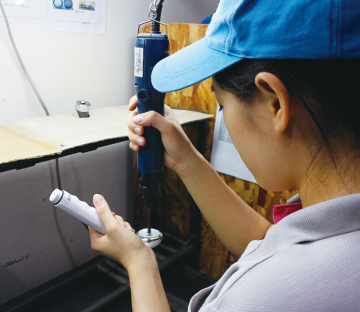 Including our own shower head, we can assemble various parts such as couplers etc., from sub assembling to final assembling according to the customer's request.
Installation of the Latest Machinery and Robot System.
1 saddle CNC lathe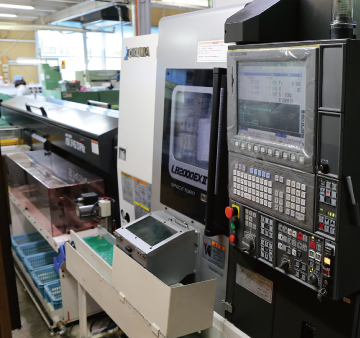 ◆Maker: Okuma
◆Model: SPACE TURN LB2000 EXⅡ
        Y-axis thermo-friendly system
Turret type compound processing machine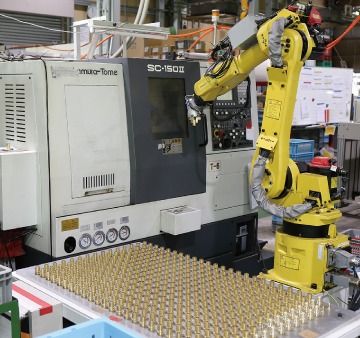 ◆Manufacturer: Nakamura Precision Industry Co., Ltd.
◆Model: SC-150Ⅱ with Milling robot
robot
◆Manufacturer: FUNAC ◆Model: M-6i
Image size measuring instrument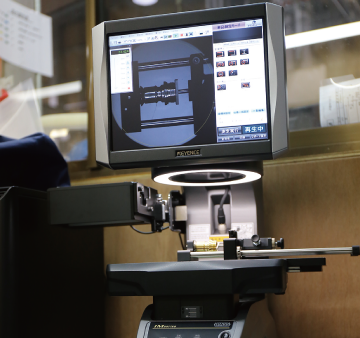 ◆Manufacturer: KEYENCE CORPORATION
◆Model: Controller / IM-6700
      Head / IM-6125
◆Wide field type
Precise fully automatic CNC lathe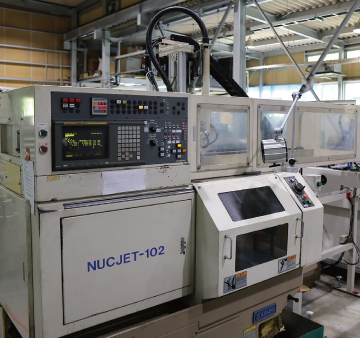 ◆Manufacturer: Eglo Corporation
◆Model: NUCJET-102
Surface roughness measuring machine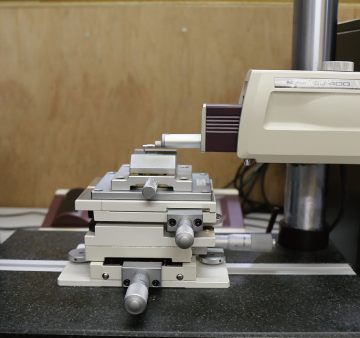 ◆Manufacturer: Mistutoyo Corporation
◆Model: SJ-400
Contour shape measuring machine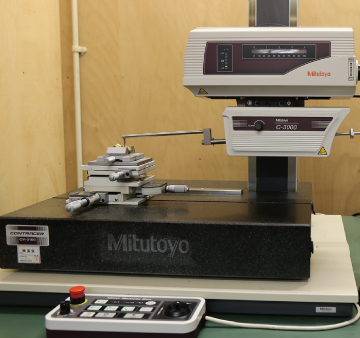 ◆Manufacturer: Mitsutoyo Corporation
◆Model: CV – 3100